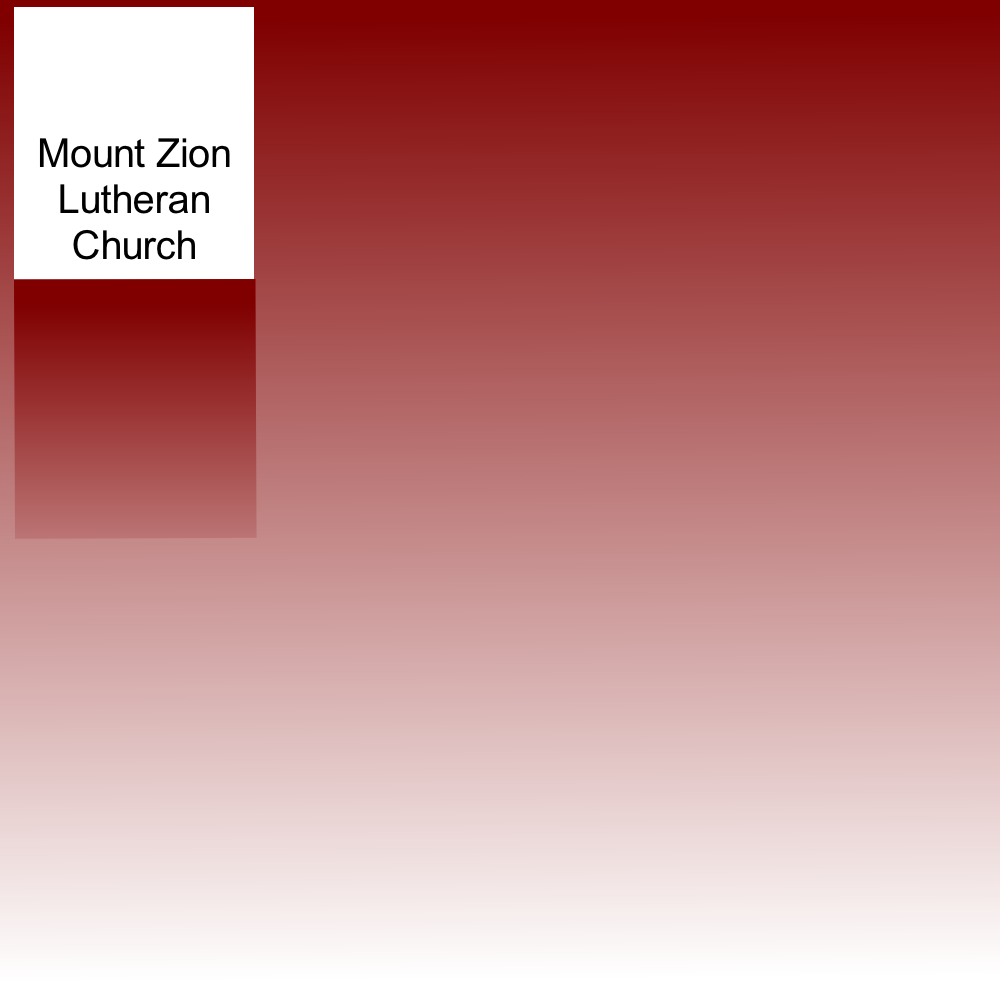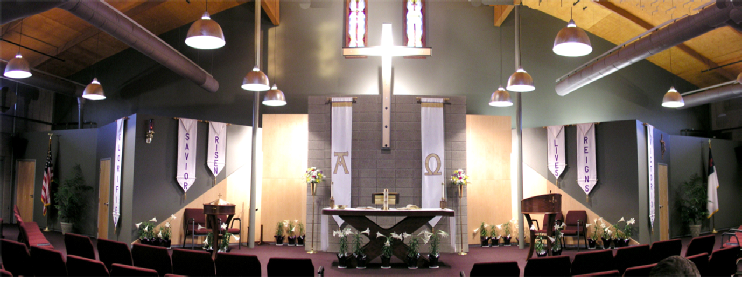 Welcome!
Welcome to Mount Zion Lutheran Church (The Lutheran Church – Missouri Synod). Our family sized, traditional Lutheran congregation is made up of people from diverse areas, backgrounds, and ages. We like to think of ourselves as a building where God has put all the pieces together. Our foundation is Jesus Christ, died and Risen. The Bible is our framework, through Law and Gospel showing us our sin so that we might see our Savior. Like a roof, the Sacraments of Baptism and Holy Communion are the visible means by which the Holy Spirit shelters us with His grace and love.
The Lutheran Confessions, including the Apostles', Nicene, and Athanasian Creeds, are our walls – a clear statement of what we believe, teach, and confess. Prayer is the mortar that holds this together. Fellowship, joy, and Christian hospitality, hallmarks of our congregation, ornament and beautify God's house. We'd like to share this with you and look forward to worshipping our Lord together.
Children are welcome in Worship.
Our facilities are wheelchair accessible.
If you are visiting for only one day, God bless you as you go on your way.
If you are looking for a church home,
we invite you to come see who we are through God's grace.
If you would like to know more about us, and, even more importantly,
if you would like to know more about Jesus, please contact us at (623) 825-9221.
God bless you and God be with you through the Lord Jesus Christ.
Pastor Mark Brown